UNDERGROUND WEB WORLD
http://www.undergroundwebworld.org
INTRODUCTION VISIONS FOR ARTISTS SITE INDEX

ABOUT US COPYRIGHT HELP WANTED
GUIDES FOR ARTISTS VOLUNTEERS CONTACT US

---
WOMEN OF THE BLACK PANTHERS
A PART OF HISTORY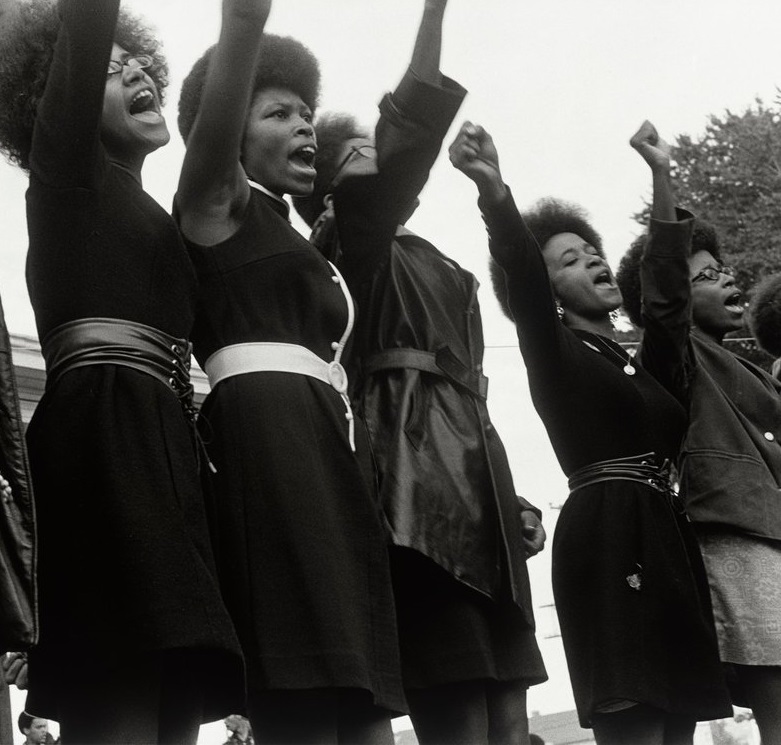 There were many women who played a pivotal role in the Black Panther movement. American photojournalist Stephen Shames has recently produced a book with photographs and commentary from women who were involved in the Black Panthers. He co-authored this book in close collaboration with Ericka Huggins, a former Black Panther Party activist and leader. Interestingly enough, the book states that some 6 out of 10 people involved in the Black Panthers were women.
While the women of the Black Panthers were definitely working alongside their male counterparts agitating and protesting, they also were instrumental, according to the description of the book, in, "building communities and enacting social justice, providing food, housing, education, health care, and more."
Shames's photos depict women providing free food, health care, education and more. As the publisher's description of the book continues: "Some know the Party's history as a movement for the social, political, economic and spiritual upliftment of Black and indigenous people of colour — but to this day, few know the story of the backbone of the Party: the women."

The women helped establish free breakfasts for schoolchildren. They also helped form the Intercommunal Youth Institute, the People's Free Medical Clinics, the Free Ambulance Program and the Oakland Community School. The Black Panther Party's enduring legacy is its programs like Free Breakfast for Children, which helped to inspire a national movement of community organizing for economic independence, education, nutrition and health care.
BOOK
AUTHORS
BOOK REVIEWS
Historically illuminating photos of women Black Panthers (Washington Post, 12-16-22)
ARTICLES
The Rank and File Women of the Black Panther Party and Their Powerful Influence (Smithsonian, 3-4-19)