UNDERGROUND WEB WORLD
http://www.undergroundwebworld.org
INTRODUCTION VISIONS FOR ARTISTS SITE INDEX

ABOUT US COPYRIGHT HELP WANTED
GUIDES FOR ARTISTS VOLUNTEERS CONTACT US
LIFE AND DEATH IN AMERICA 2022
A SOCIETY INFECTED
BY FAR MORE THAN ONE VIRUS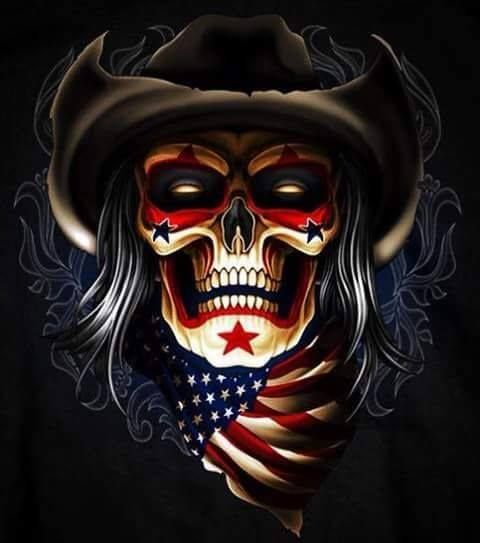 HOW TO SURVIVE AND WHAT TO DO

SOME THOUGHTS
AMERICA IS NUMBER ONE IN DEATH
It is the year 2022 and America is number one. It is number one in death. More people were killed in America by the coronavirus than in any other country. Now this is really quite an achievement considering that for example the population of India is three times the population of the United States and there are other very large populations in the world who do not have America's money. So this is really a very considerable achievement. Now we need to look at how the American political and economic elite reacted to this horrific catastrophe.
THE ESTABLISHMENT LETS PEOPLE DIE
President Biden represents the American establishment. The return of the American establishment to power in 2021 was supposed to save things. It was supposed to put things right. So logically you would assume that with the Democratic Party in charge of the White House, the Senate and the Congress you would assume that national health insurance would've been passed because hundreds of thousands of human beings were killed by COVID in America because they lacked insurance. America is the only rich country in the world without national health insurance. However, that did not happen. The Biden administration and the Democratic leaders in Congress did not even bother proposing much less passing legislation that would've given healthcare for all in the middle of the deadliest epidemic in American history. That's right. They didn't even bother trying. So that shows there's something very fundamentally wrong with the political establishment.
THE ENTIRE COVID CRISIS CANNOT BE BLAMED ON TRUMP
Mr. Donald Trump was a person of questionable sanity and his handling of the epidemic left much to be desired but it is not good enough just to blame all this on Mr. Trump as the Democrats suggest. As we mentioned, when the Democrats came into power they never proposed national health insurance and Mr. Trump does deserve credit for having supported the measures to get the vaccine created. This was a very major achievement which many experts thought was not possible. So even if you don't like Trump, you have to give him credit for that.
QUESTIONS ABOUT LOCKDOWNS
There's also very serious questions about the lockdowns that were imposed by so many Democratic state governors. These are very serious questions, particularly in light of the success of states that went in a different direction. There were states that took less restrictive measures and had comparible or even better death rates to the states that took more restrictive measures. Even countries like Sweden that were less restrictive actually had lower death rates than some of the countries that pushed for more comprehensive lockdowns.
The lockdowns ruined millions of people's lives and also led to a whole series of other health problems, including a large number of deaths. Indeed many people may never recover from these policies.
AMERICA'S MORALLY BANKRUPT GOVERNMENT
RICH NATIONS REFUSE TO HELP THE GLOBAL POOR IN COVID EFFORTS
Now in September 2021, the Secretary-General of the UN and all global health experts called on America to make a major commitment to assisting the world's poor in fighting Covid. In fairness to President Biden, there was some money in the March Covid bill passed by Congress, but that was grossly inadequate for the world's poor. What was the response of President Biden and his team to these requests? The response to these request was no. President Biden organized a seminar. A "talkathon." He considered that to be a great achievement.
So this is morally bankrupt. It is the year 2022 and Biden has still not proposed much of anything for global Covid. This is a morally defining moment. Our planet is hit by the greatest epidemic within memory and the rich nations refuse to help the poor. These are the "League of Democracies" of America and Europe. The league of democracies. The shining examples of morality. But this shows they are not shining examples of morality. This shows the total moral depravity of these governments.
THE TOTAL FAILURE OF THE U.S. "PEACE" MOVEMENT
As of August 2022, no money has been added for helping global Covid, which is totally insane since every aspect of Covid has come from overseas. So you think that this would be a national security issue. Meanwhile, Biden and the Democrats have voted for larger and larger imperialism and war budgets while an ineffectual US peace movement has done not much of anything. In fact, there really hsa been zero leadership from the so-called peace movement on the whole issue of aid to the poor.
NO RENEWAL OF U.S. COVID FUNDING IN 2022
Meanwhile in March 2022, the Biden administration didn't bother pushing the renewal of Covid funding to take care of Americans. You couldn't make this up. In 2021, so much of the Covid situation had been mismanaged by the Biden administration. Masks had not been put into production. Testing kits had not been put into production, which is one of the reasons for the enormous disaster that occurred is in the winter of 2021 and 2022. No sorry, you can't blame that on Mr. Trump. He was not in office.
THE MANCHIN-SCHUMER BILL
As of August 2022, no money has been appropriated for domestic Covid and the Democrats are celebrating some half-baked budget deal, acting like it's the millennium. The Manchin-Schumer bill does nothing to address the need for universal health coverage. It did not even remove the insane ban on buying health insurance outside of a limited period for Obamacare and Medicare Part D. It did continue some Obamacare subsidies but this is far from what is needed. It proved no new funding for COVID at home and abroad. The fact that so many people in the Democratic Party think it was a success it a damning indictment of today's Democratic Party. The bill does nothing about health care in general.
So this is a dysfunctional system. When will Covid aid be passed? We don't know because the Senate doesn't come back until the second week of September and that's going to be very busy. So this is a failure of the system.
U.S. PROVOKES CONFLICT BETWEEN RUSSIA AND UKRAINE
Now overseas, America provoked a confrontation with Russia by encouraging the violent overthrow of a legally elected government in Ukraine in 2014, which caused the Russians to defend their naval base in Crimea, a very important national security asset for Russia. The US reacted by launching an economic war against Russia. Now we unreservedly condemn Mr. Putin's invasion of Ukraine in February 2022. However, there's very serious questions about the lack of negotiations on the part of Biden to stop this war. This war shows another example of the moral bankruptcy of the great league of plutocratic democracies.
U.S. SANCTIONS AGAINST RUSSIA HARM WORLD'S POOR
The global majority the world's poor have been harmed by this conflict. Sanctions were put through against Russian agricultural and fertilizer exports in such a slapdash manner that they cut these exports off to the poor nations of the world. America claims this was all a misunderstanding. Maybe it was. Maybe America is so incompetent that they can figure that out, but it's a little late now because that stuff has been cut off via the financing in the whole series of sanctions that America has put on Russia in retaliation, sanctions which threatened the entire world economy. So again we see a willingness to kill people in the land of the global majority, which is why the majority of the people on this planet have voted against America's resolutions and the UN against Russia. No, everybody is not supporting America contrary to what corporate news tells us.
AMERICA STEALS AFGHANISTAN'S MONEY
CAUSES MILLIONS OF AFGHANS TO STARVE
Meanwhile, the utter incompetence of the Biden administration in Afghanistan led to the total collapse of the American puppet government and its replacement by the Taliban. The Taliban offered to negotiate. America refused to negotiate and stole $7 billion of the Afghan people's money and then gave $3.5 billion of that to a fancy law firm connected to the Biden administration. This was a completely immoral act and it is going to kill at least one million people in Afghanistan. That is the view of all experts in this field. Millions more will be famine conditions.
CONCLUSIONS
So what do we conclude from all of this? We conclude that there is something inherently wrong with the American system. There's something inherently wrong with the American imperialist system and the whole situation is based on an upside down pyramid of debt. The US government deficit is off the charts, but the trade deficit has continued to soar to to record levels. But Biden's very amusing statement as he raises the deficit in 2021 and then because he didn't engage in quite some much runaway spending in 2022, he brags about the fact that he brought it down. That's pretty good pretty good logic. So this kind of nonsense is the sign of a sick society. There is likely to be increasingly serious problems inside America, very likely leading to an exestential crisis and so people need to operate in the context of that. The world needs to operate in the context of that.
There ultimately will be a higher level of confrontation in America and on this planet between the rich and the poor, the haves and the have-nots, over these issues. People need to continue their focus to have national health insurance in America. The war in Ukraine needs to be brought to an end as soon as possible. The confrontational policies toward China also need to be ended. Moral people in America need to demand COVID aid to the global majority, the world's poor.
This does not appear to be likely, but that's what is needed and these are things people need to focus on.
LINKS
Non-Partisan Citizen Education Guide (World Future Fund)
Political Protest Calendar (World Future Fund)
Media Guide (World Future Fund)