UNDERGROUND WEB WORLD
http://www.undergroundwebworld.org
INTRODUCTION VISIONS FOR ARTISTS SITE INDEX

ABOUT US COPYRIGHT HELP WANTED
GUIDES FOR ARTISTS VOLUNTEERS CONTACT US
---
BROMO VOLCANO
NATURE'S OMINOUS POWER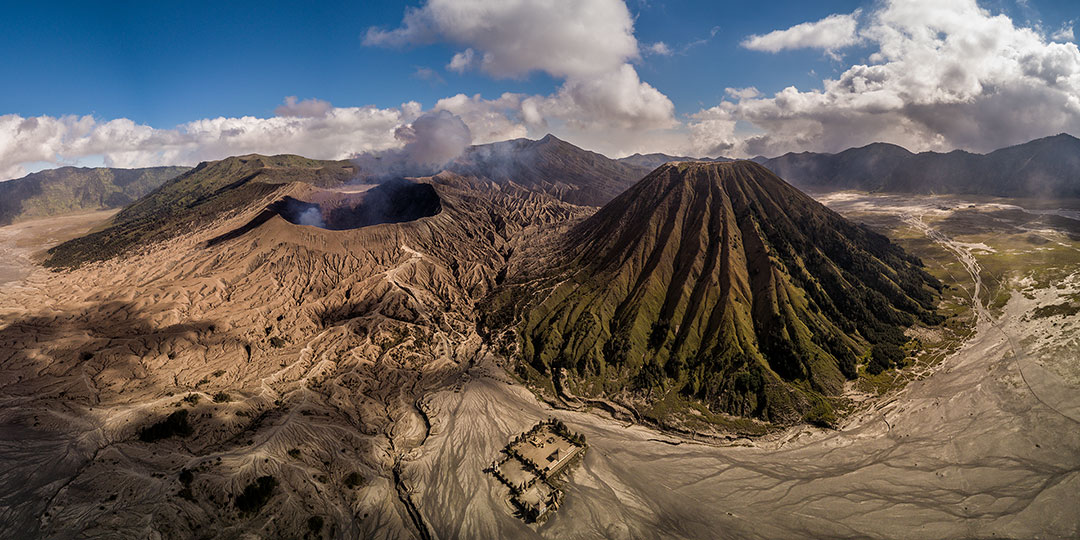 INDONESIA'S GIANT VOLCANOES HAVE A LONG AND DARK HISTORY.
DISASTROUS CHANGES IN WORLD WEATHER HAVE COME FROM THEIR ERUPTIONS.
BROMO IS ONE OF THE MOST SPECTACULAR NATURAL WONDERS OF THE WORLD.
VISITORS CAN LOOK DOWN ON THE PRIMEVAL WORLD'S POWER.
A REAL VOLCANO AND A LAKE OF FIRE ARE BEFORE THEM
DOWN AT THE CENTER OF THE GIANT CRATER.
BEHOLD A WORLD OF OMINOUS WONDER.
BEHOLD A WORLD THAT IS BILLIONS OF YEARS OLD.
LEARN TO RESPECT NATURE'S POWER.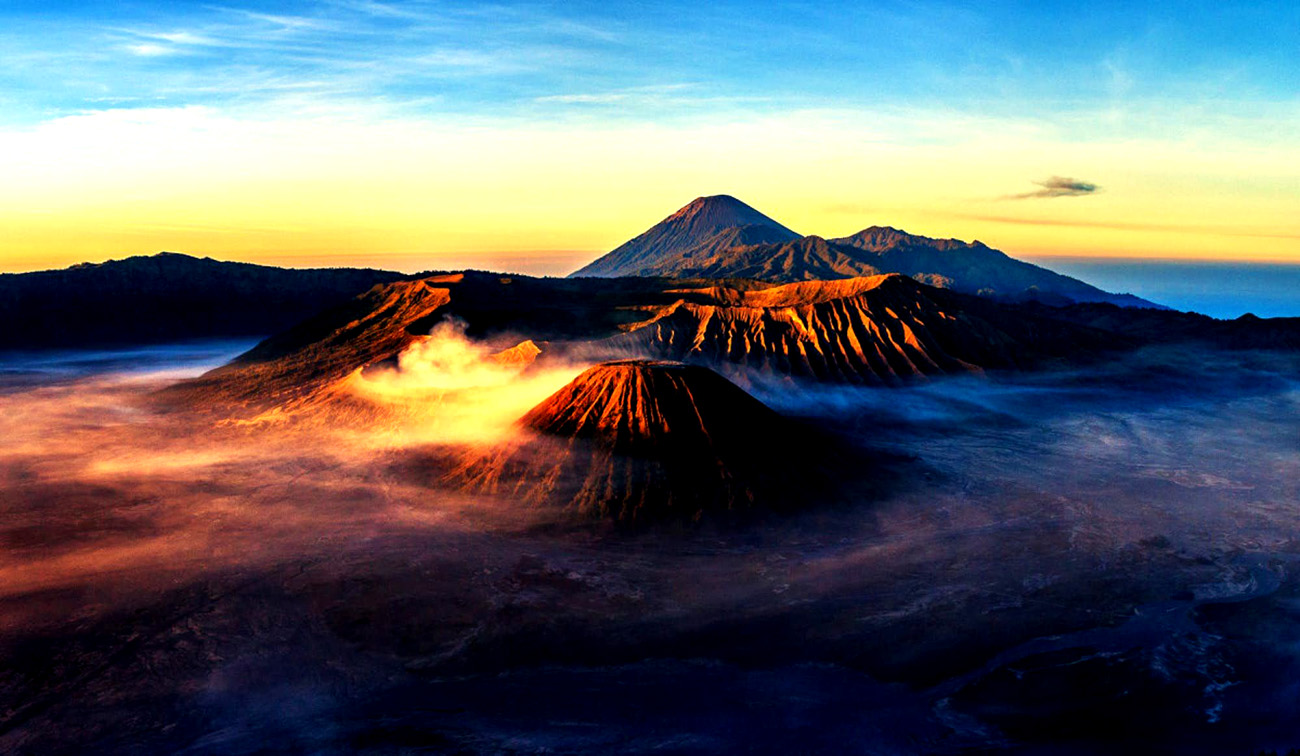 Bromo, located in Indonesia, is one of the most active volcanos in the world.
Witness the power and the majesty below.
AERIAL VIDEO 4K
BROMO - TENGGER - SEMURU NATIONAL PARK, INDONESIA IN 4K (ULTRA HD)
BROMO ERUPTION IN MARCH 2011
BROMO - THE TEMPLE OF THE GODS
ROAD TO MOUNT BROMO, INDONESIA