SUZI QUATRO
A TRUE ROCK MUSIC REVOLUTIONARY
Suzi Quatro has got to be one of the most truly revolutionary figures in rock history.
Never before had a woman played such a tough and aggressive role in world of hard rock.
Joan Jett openly stated that Suzi Quatro was her reason for getting into rock. Suzi inspired a whole generation of female musicians.
She also won respect throughout the music world.
Elvis Presley thought she was one of the best singers he had ever seen and loved her cover of one of his songs.
Suzi was a Christian evangelists' worst nightmare. Here was a strong woman in boots and leather openly celebrating her crude sexuality on stage.
She was not about to wear a little white dress, wait for the perfect man and take orders from him and the church.
This was a new situation on stage. Here was a woman who sang about sex from a woman's point of view.
She was not afraid to be honest and be real.
Now it was OK for a woman to openly express her raw, crude natural desires.
Christian ministers were frightened and outraged. Women were inspired by her honesty.
It was a challenge to weak men. Here was a woman who demanded that men perform.
They could no longer hide behind a religious, patriarchal society structure.
She unleashed a primeval raw, animal sexuality that reawakened primeval forces from before the time of Christianity's years of sexual repression.
Here she is singing about primitive love.
"Primitive love is all I need
Jungle fever in my head
Gimme strange kinda lovin'
That's what I said"
Today, the ancient world of natural, primeval sexuality
is being reborn as the eternal, positive life force that it is.
---
SUZI QUATRO: A SEXUAL REVOLUTIONARY
BREAKING THE CHAINS OF THE CHURCH
OVER FEMALE SEXUALITY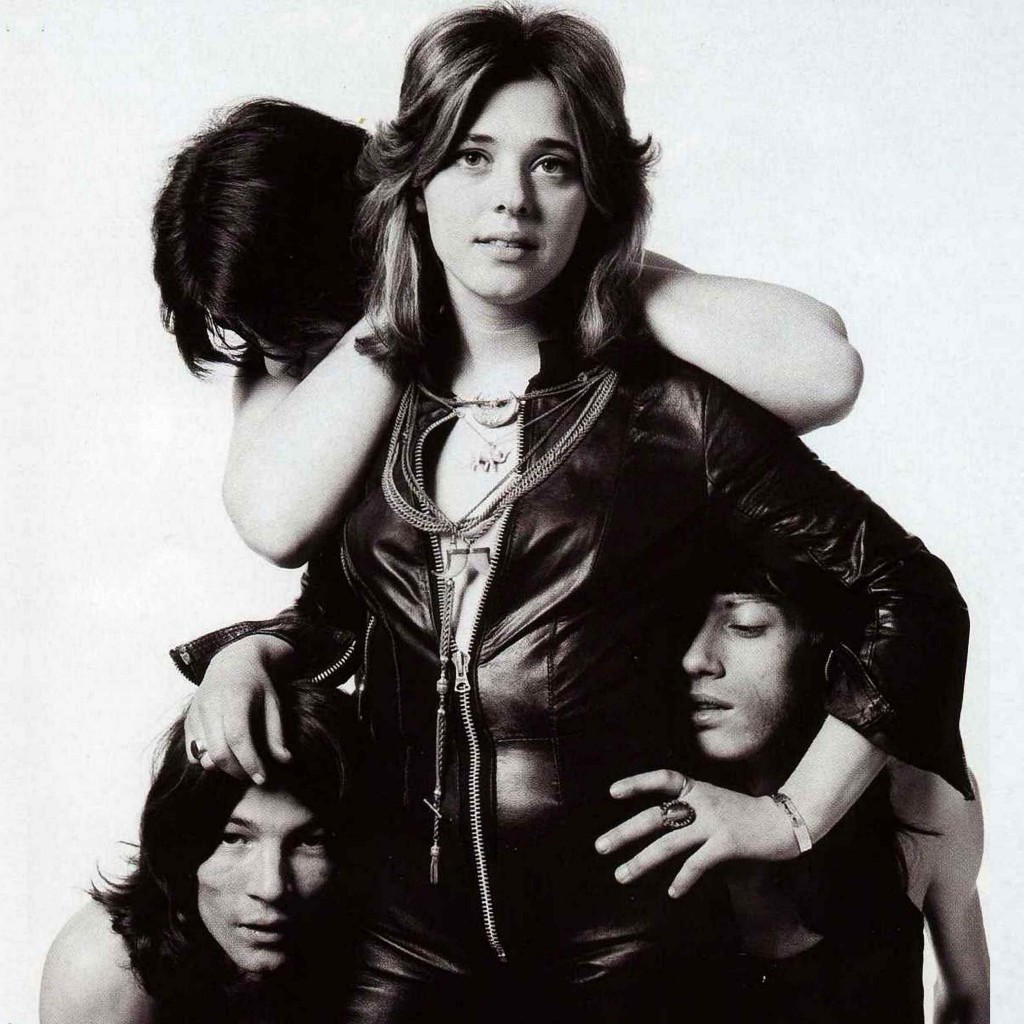 Suzi Quatro broke many of the chains imposed by the church over female sexuality.
Opposing the free spirit of nature, the Bible tells women they should ashamed of their sexual desires.
"It is God's will that you should be sanctified: that you should avoid sexual immorality. (Thessalonians 4:3)
"Only in marriage do we find Godís blessing upon the act of sexual love, or what is better termed, marital love." (Catholic News Agency)
Suzi told them all to fuck off in a very direct way.

"CAN THE CAN (LIVE)"
Today, women openly assert their sexual independence,
seeking out the lovers they need.
Suzi Quatro - Can The Can (TOTP 1973)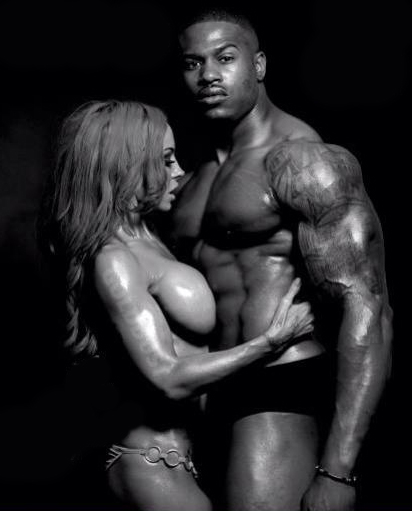 ---
SUZI QUATRO: A PIONEER OF GAY RIGHTS
Gay rights were not a major issue in the 1970's but this did not stop Suzi.
Her song Glycerine Queen openly celebrated gay sexuality
Some people even suggest the smash hit "Can the Can" celebrated gay sex.
Today strong gay women openly fuck other women.
Strong gay men openly fuck other men.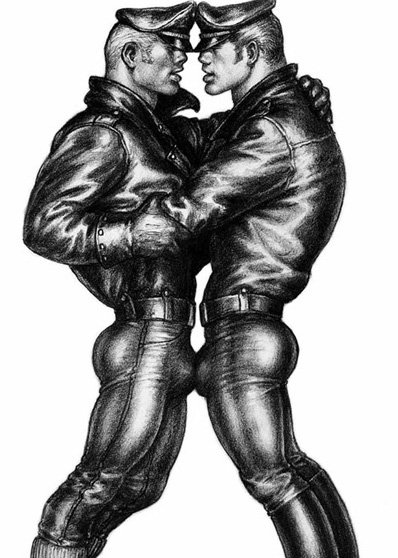 ---
SUZI QUATRO'S LEGACY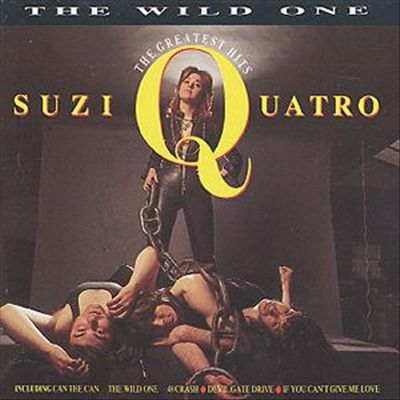 The role of women in music will never be the same.
In society she helped unleash a sexual revolution
that shattered the grip of the church over women's lives.
Be a nice, prim and proper woman in a little white dress
who does what church and men tell her to do?
Up on stage in her boots and leather
Suzi gave this sick and fake morality a giant "Fuck You!"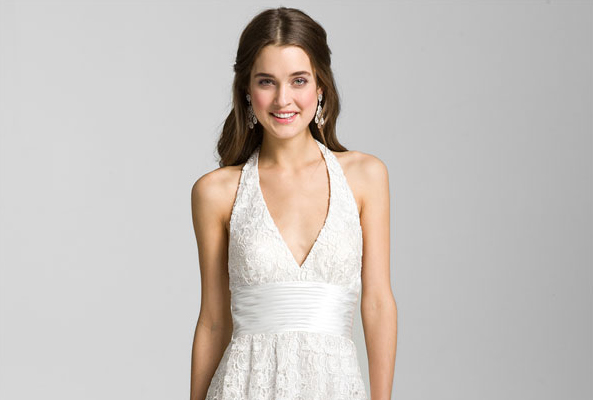 Wild and crude sexuality is a normal part of life
It is the primeval force of procreation.
Pagans celebrated it for the powerful, positive force that is.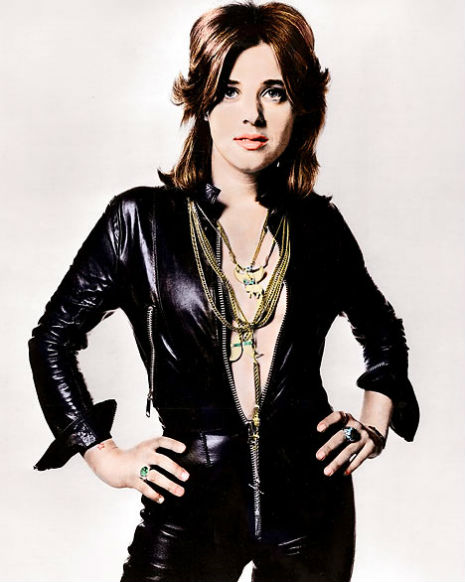 Suzi has inspired a whole new world of female sexuality in music.
This spread way beyond rock to Donna Summer's "Love to Love You" or "Hot Stuff"
or Kesha's "Dirty Love" today.
Even a paragon of family values like Olivia Newton John
decided to change direction and get down and dirty.
She dressed in heavy leather for the film "Grease".
She got even more crude with her song, "Let's Physical".
Here she openly sings about how hot she is to fuck her date for evening.
"I've been patient, I've been good
Tried to keep my hands on the table
It's gettin' hard this holdin' back
If you know what I mean

I'm sure you'll understand my point of view
We know each other mentally
You gotta know that you're bringin' out
The animal in me

Let's get physical, physical
I wanna get physical
Let's get into physical
Let me hear your body talk, your body talk
Let me hear your body talk"
She signals her lover it's time to stop talking
and get out his cock and start fucking.
"There's nothing left to talk about
Unless it's horizontally"
It's just about as direct the Betty Blowtorch classic, "Shut up and fuck."

This revolution is not over.
It rolls on.
We are moving to a world where sexuality returns to its natural state.