JOAN JETT
FEMALE POWER IN MUSIC AND LIFE
Few women in rock have done as much as Joan Jett to create strong powerful, female role models.
She asserts her sexuality in a bold manner on her terms.
She is not about to be a pinup sex toy for a man.
She takes control and sets her own priorities.
Wear a little white dress and do what the church says?
Joan gets up on stage in her heavy boots and leather and blasts her desires through the giant amps into the audience.
Wait for the perfect man? Joan openly talks about going into a bar and picking out a man for the night.
She celebrates her crude sexuality as all women did before an age of sexual repression and persecution was imposed by the Christian Church.
She is a force for liberation as women regain power on our planet after years of darkness.
---
Joan's "I Love Rock and Roll" was one of the biggest smash hits of all time.
There is a story to this.
The male-dominated record industry hated it. Every record company
except one rejected it. They hated the idea of woman breaking free
of being sex toy for men. They just could not stand the idea of
a woman taking control of her own sexuality and flaunting in their face.
Here is the video that changed the role of women in music, forever.
Stay home and meekly wait for the perfect man to call? Not Joan.
She's hot, and she wants a man for the night.
She puts on her jeans and leather and goes into a bar to find one.
She doesn't wait to be picked up.
She goes out and grabs what she wants.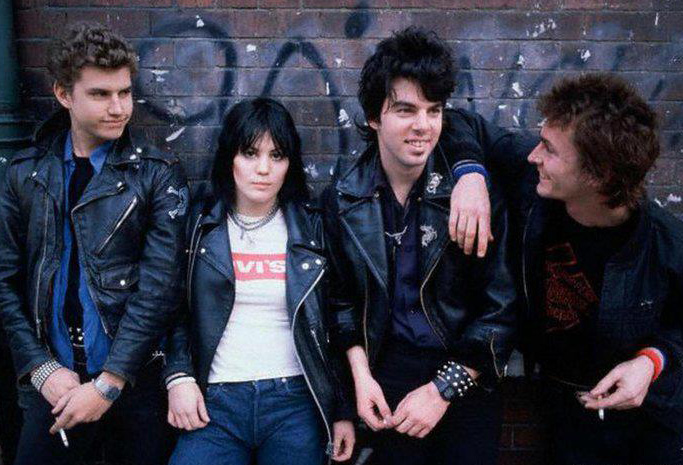 Joan Jett - I Love Rock 'N Roll (Official Video)
---
While established religion tells women to be ashamed of their sexuality,
Joan has the honesty to openly celebrate her love of crude, wild sex.
She openly talks about fucking her lover in the ass
and loving every minute of it.
"Oh, look good in latex
Get off having rough sex
Surprise, round and round the bed
Restrained while I fuck your head
You are my fetish
Gaze down, it's time to be my dog
I'll push, to get you in that fog
You are my fetish
Pain turns to pleasure fast
Relax, while I pound your ass
Cool cat, cool cat, come on I'll give you some
Oh yeah, I'm gonna, I'm gonna watch you come"
It is sex on her terms. She in control.
Joan Jett and The Blackhearts - Fetish
---
Should Joan be worried about what people might think about her crude ways?
She gives the middle finger to society.
She asserts female power and sets a model for other women
to assert their power.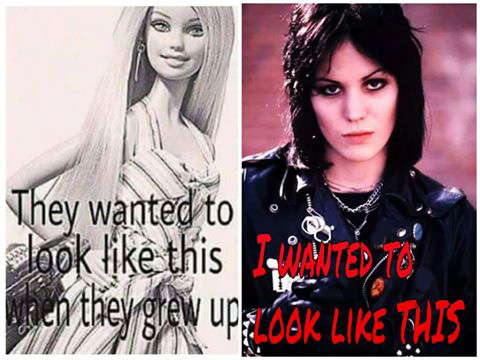 Joan Jett - Bad Reputation