SPARTACUS TV SERIES
A VISION OF THE ANCIENT PAGAN WORLD
"A man must accept his fate, or be destroyed by it."
---
This award winning series on Starz takes us back to the brutal world of ancient Rome. Many people would like to imagine that the ancient, pre-christian world was a peaceful place full of flower power. Yet from the buckets of blood splashed across the screen on the very first episode, this assumption is torn to pieces at sword point and buried beneath the mangled corpses of the gladiatorial arena.
The show is based on a true story about a Thracian warrior who served as a soldier in the Roman army, and was later enslaved and forced into gladiatorial battle. This slave would eventually revolt and lead one of the most famous slave uprisings history has ever known. The ranks of men and women fighting under his command swelled to 70,000. In revolutions throughout history, many have looked to Spartacus for inspiration. The fact that the show is based on a true story makes the action and drama all the more exciting. Although we warn there are some historical inaccuracies.
The bold display of sexuality and violence, however, is fairly true to life in the ancient, pre-christian world. Some say that the portrayal of sex in the show is over the top. Yet what many people don't realize is that sexuality was on display, out in the open before the time of Christianity. Naked statues were seen as a display of human beauty (not something to cover with fig leaves). Some Romans even hung phallic decorations as a token of good luck. Given that the show has scenes with gay sex, gay lovers, as well as empowered women (such as the enticing Lucy Lawless) picking out a male lover for themselves, we must say that this series is probably one of the most frank shows about ancient sex on television.
One central theme of the show is the power of fate. In the beginning of the series, Spartacus learns that he is destined for "great and unfortunate things." Again and again, his character manages to accomplish the impossible, even when all odds are against him. In one of the most captivating episodes of the series, Spartacus fights with Theokoles who is appropriately nicknamed "The Shadow of Death." When Spartacus eventually kills Theokoles, it starts to rain and a long drought in the region ends. From then on, he is called, "Spartacus, Bringer of Rain." This moment is referenced again in the last episode of the series. In Spartacus's final stand against Rome, it rains before the screen fades to black.
So this is a show we highly recommend. Not only for the artistic way that violence and sexuality are displayed, but also for an intriguing plot filled with drama, strife, betrayal and an over powering sense of destiny that propels the action forward.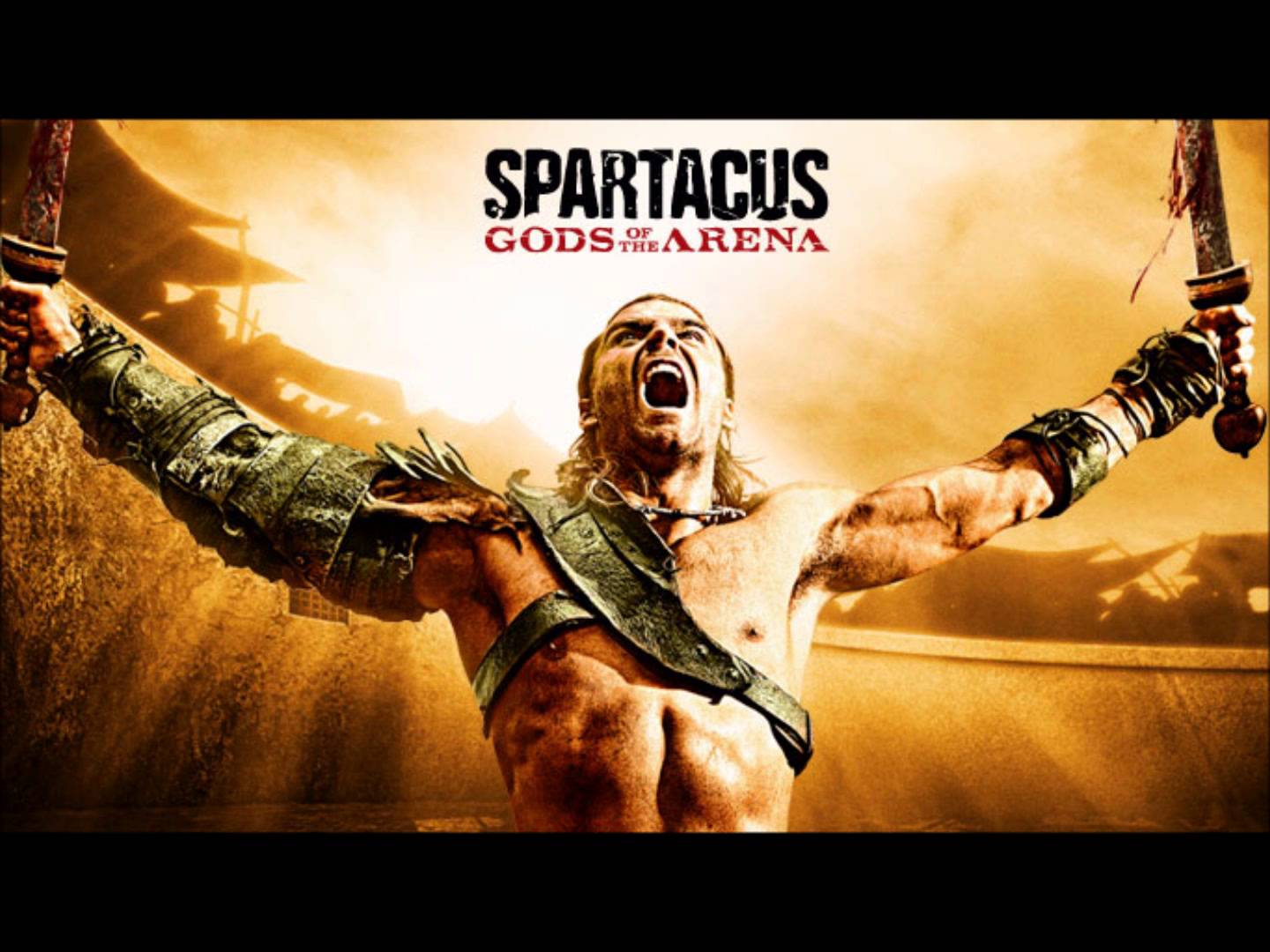 ALL SEASONS ARE AVAILABLE FOR STREAMING ON NETFLIX
---
SEASON TRAILERS
SEASON 1: BLOOD AND SAND
SEASON 1: BLOOD AND SAND DVD (AMAZON)
---
MINI SERIES: GODS OF THE ARENA
GODS OF THE ARENA DVD (AMAZON)
This is a mini-series that features the history of the House of Batiatus and the city of Capua before the arrival of Spartacus
---
SEASON 2: VENGEANCE
SEASON 2: VENGEANCE DVD (AMAZON)
---
SEASON 3: WAR OF THE DAMNED
SEASON 3: WAR OF THE DAMNED (AMAZON)
---