BRINGING OUT THE VISIONARY
WITHIN YOU
VIDEO AS A MEANS OF COMMUNICATION



It has been said that a picture is worth 1000 words.

Video can be even more powerful.

Is there a visionary inside of you?

Here are some tools to enable you to unleash the spirit within you.


---
DISCLAIMER: We have no commercial connection with any of the companies or products listed here.
We make no guarantees about the safety of the files or programs that can be downloaded.
Nothing on this page should be considered an endorsement of any action that could violate international copyright laws.
---
CREATIVE FAN MADE VIDEOS
AN EXAMPLE OF WHAT YOU COULD DO WITH THE RIGHT TOOLS
---
DOWNLOADING VIDEOS FROM YOUTUBE

Downloading the online videos that inspire you is a great way to kick start your own creativity.

Some download programs require plug-ins while others don't.

A plug-in is an add on to your internet browser that performs a specific ability, such as scanning for virus's or displaying new files.

Check out the programs below for further information.


DOWNLOADING WITH A PLUG-IN
RealPlayer (Internet Explorer or Firefox)
Video Download Helper (Firefox)
Video Downloader (Firefox)
FLV FILE PLAYER SOFTWARE
---
CONVERTING VIDEO TO USABLE FORMAT FOR EDITING SOFTWARE
Most YouTube download programs produce files that are in the FLV format.
This must be converted to a format like AVI to be edited. (Check your program for details)
These programs can also convert video to be played on your Ipod or Iphone.
---
WEBCAMS
Creating Home Movies From Your Computer Chair
So how can you get started making movies if you don't have any fancy equipment? Most laptop computers come with built in webcams these days.
Simply find the webcam program on your laptop's desktop, open it and click the record button.
If your computer doesn't have a built in webcam, or you would like a better one, check out the following links below.
Most desktop computers don't have built in webcams.
NOTE: Even if you already have a built in webcam, it is still possible to add another one.
Also, most audio programs will automatically use your built in webcam unless you specify otherwise.
Logitech Headphones, Headsets, Microphones and Webcams
---
RECORD VIDEO WITH YOUR PHONE
If you have a smart phone, chances are that it has a decent built in camera.
The video quality in smart phones is getting better with each model.
It may not rival the quality of a professional video camera, but it is good enough to get the job done.
Want to make an impromptu video in the woods? Capture scenes from a protest rally?
Experiment with your phone's built in camera. Also, check out the top apps for your phone's camera, many come with special movie effects.
Top Ten Camera Apps for iPhone
12 Best Camera Apps for Your Android Phone
---
IMPORTING VIDEO TO YOUR COMPUTER
IMPORTING FROM VHS OR TV
A DVD Recorder/VCR Will enable you to copy any part or all of a VHS tape to DVD, as well as enable you to record from live TV or RCA video inputs.
Most computer video editing programs can read a DVD-R or a DVD-RW.
The following piece of hardware can record from most video sources.
Pinnacle Dazzle Video Creator Platinum HD
IMPORTING FROM A COMMERCIAL (ENCRYPTED) DVD
(Note: We do not support a violation of copyright laws.)
FREE SOFTWARE
PAID PROGRAMS
---
SHARE VIDEOS ON THE INTERNET
YOUTUBE, FACEBOOK AND BLOGS
You don't need to appear on television or the radio to spread a powerful message.
Spreading a message via your Facebook and blog is an easy way to quickly disseminate information.
Check out the following guides below for more information.
How To Upload A Video to YouTube
How to Upload a Video to YouTube With Your iPhone
How to Post a YouTube Video on Facebook
---


VIDEO EDITING SOFTWARE
FREE
AVS SOFTWARE (LOW COST)
AVS is a software suite that offers 18 different creative products.
This includes video, photo editing, audio editing programs and more. All of the programs are designed to work together.
It's $59 for lifetime use, $39 for one year use.
These are the AVS products we recommend for the video recording process.
MEDIUM COST SOFTWARE
PROFESSIONAL-GRADE
---
CAMERAS WE SUGGEST

The Sony Cyber Shot is waterproof, dust proof and shock proof. A reliable tool in unpredictable environments.
Can shoot in low light without a tripod.

Sony Waterproof Cyber-shot Digital Camera TX20


The cameras below can both be operated by remote control. This opens up more spontaneous possibilities.

Let's say you want to capture yourself in a shot and don't have another person around to hold the camera.

Simply place the camera on a tripod and use the remote control to decide when the action starts.

Nikon Coolpix P7100

Kodak Playsport Waterproof


---
UNDERGROUND WEB WORLD
VISIONS FOR ARTISTS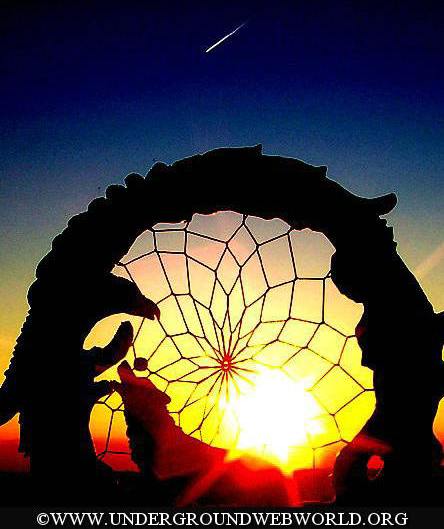 For further inspiration check out our Visions For Artists page.
SHARE THIS PAGE ON FACEBOOK

Share on Facebook