GAY LEATHER CULTURE
THE GLOBAL INFLUENCE
ON MEN AND WOMEN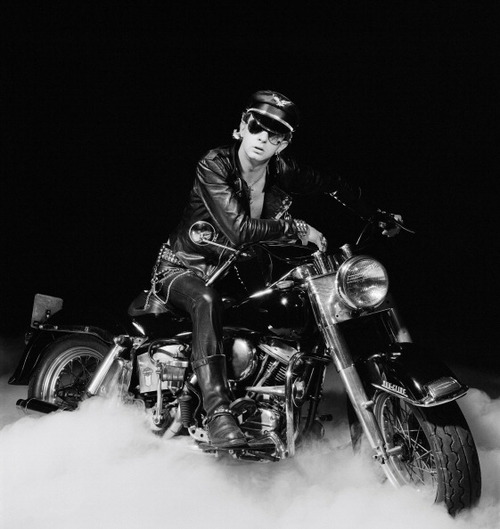 Rob Halford is one of biggest rock stars of all time
He set the agenda for the look of metal for years to come.
What few people realize is that he is gay
and took his image directly from gay leather culture.
Marlon Brando is an American sex symbol.
His leather and denim image in the classic film, The Wild One, created
a powerful image of strong masculinity and sexuality for men all over the world.
What few people realize is that he was openly bisexual
and also took the leather image from gay culture.
Now, obviously we're not saying that everyone who enjoys wearing leather is gay.
What we are saying is the truth.
Gay leather culture has created powerful strong images
and role models for gay men and women.
---
SEE ALSO GAY POWER AND SEXUALITY
---
MARLON BRANDO
Marlon Brando is a courageous man who was openly bisexual in a time of bigotry.
He's one of the greatest movie stars of all time.
His image of the leather rebel was popularized by the 1953 film 'The Wild One.'
On the big screen, Marlon Brando, wearing jeans and a leather jacket, promoted an image of rugged, masculine independence.
---
ELVIS: LEATHER AND BISEXUALITY
Few people did more to promote the leather, biker image than Elvis.
There is now no doubt that Elvis was bisexual.
---
JUDAS PRIEST
Around two decades later, the band Judas Priest popularized the leather look in the world of music.
With their head to toe leather and studs, they created the Heavy Metal style and sound.
The members of the band emerged from the UK's Midlands. An industrial place where heavy metal
literally dotted the landscape in the form of blast furnaces and metal foundries.
"When we were kids walking to school," says Rob Halford (vocalist), "we'd walk past these metal foundries and see the molten metal coming out of the big vats.
We were literally breathing in the fumes from these metal works, breathing in metal before heavy metal had even been invented.
I'd be in school trying to do English literature and the classroom would be shaking because of the machinery."
The band formed in 1969, gigging around the West Midlands as a quartet with their original singer Al Atkins until 1973.
Their fortunes changed when Rob Halford replaced Atkins.
They released five albums - moving from blues rock to pure metal - before British Steel took them to Number 4 in the UK album charts and the US top 40.
They may have been the very first band to dress the way they did.
But once they reached the top charts, their look was exported around the globe.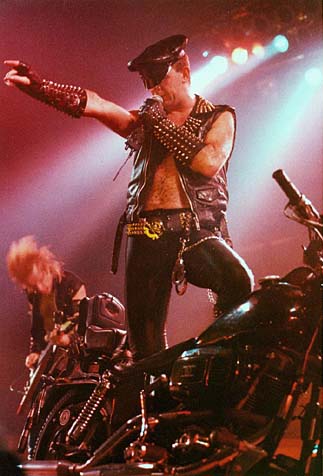 Yet it wouldn't be until 1998 that Rob Halford came out as gay, during a period in which Halford left the band.
Presumably, Judas Priest's origins – the macho world of metal combined with the macho Midlands – might not have been particularly welcoming toward Halford's sexuality.
"I understood that it could have been destructive," says Halford. "You protect your interests, don't you? I was also thinking about the rest of the band." The Guardian
But were there clues of Halford's homosexuality on British Steel?
How about the scream of, "You don't know what it's like" on the track of 'Breaking the Law'?
Or the lyrics to Grinder: "Never straight and narrow … Been inclined to wander off the beaten path"?
"It would have been subconscious," says Halford in response when asked. "Yes, subconsciously, maybe that's what it was. It certainly felt right.
Why would I say 'Never straight and narrow?'" The Guardian
---
LEATHER LOOK ADOPTED BY OTHER HEAVY METAL BANDS
While the leather look originated among strong gay men, it would influence both straight and gay culture around the globe.
Including the look of many other prominent metal bands.
Such as Iron Maiden.
And Guns and Roses.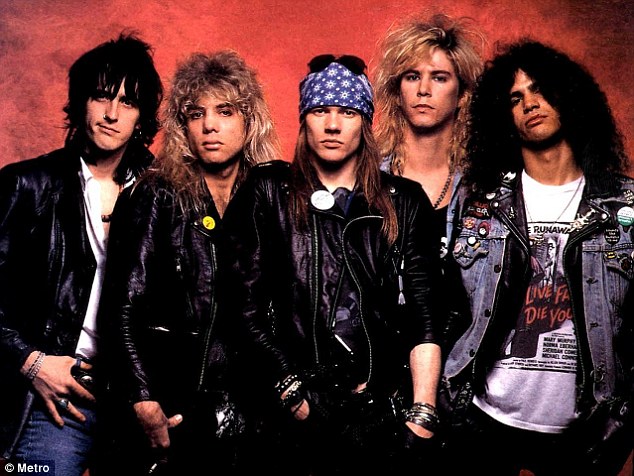 ---
STRONG WOMEN IN LEATHER
Many musicians adopted this look, as well as models and movie stars.
Strong, powerful women now enjoy wearing leather jackets and jeans (a few of which we'll mention below).
SUZI QUATRO
Suzi Quatro has got to be one of the most truly revolutionary figures in rock history.
Never before had a woman played such a tough and aggressive role in world of hard rock.
Joan Jett openly stated that Suzi Quatro was her reason for getting into rock. Suzi inspired a whole generation of female musicians.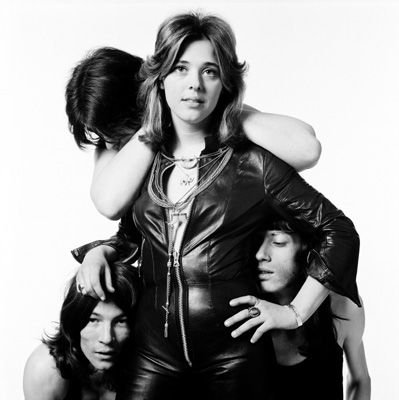 ---
JOAN JETT
Few women in rock have done as much as Joan Jett to create strong powerful, female role models.
Joan's "I Love Rock and Roll" was one of the biggest smash hits of all time.
The male-dominated record industry hated it. Every record company
except one rejected it. Yet when it was released it went to the top of the charts.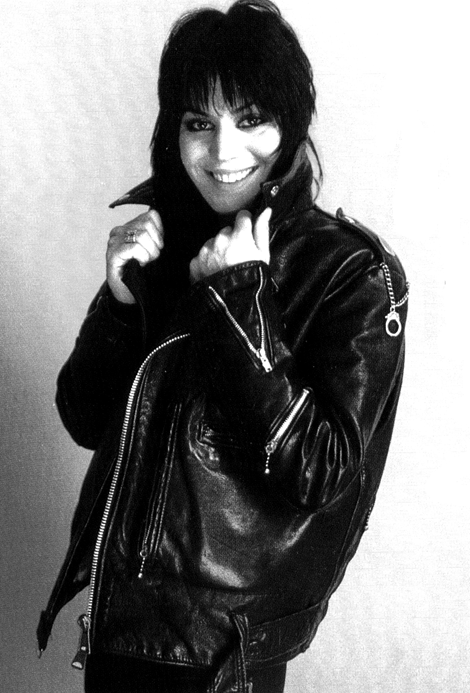 ---
CINDY CRAWFORD
Models such as Cindy Crawford also adopted the leather look.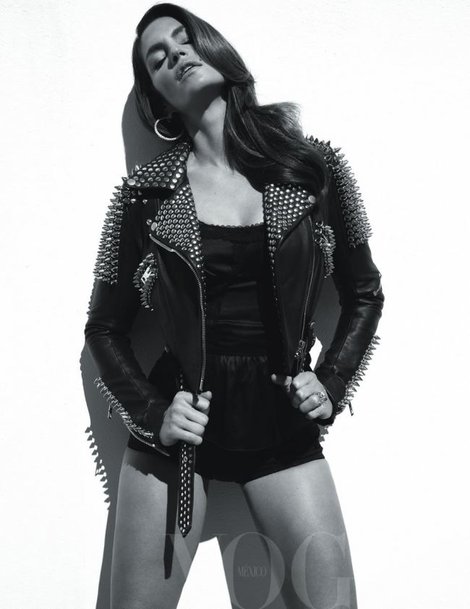 ---
JESSICA JONES
Super heros in fiction such as in Jessica Jones also enjoy looking good in leather.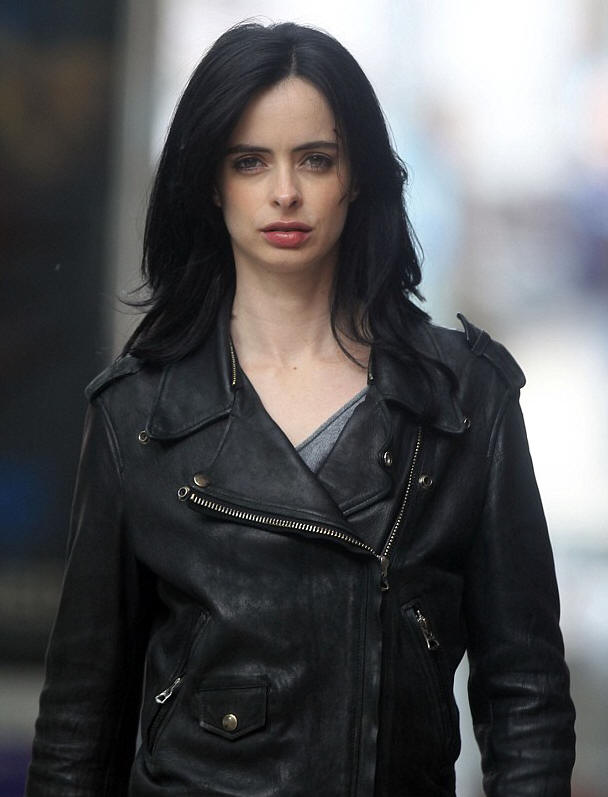 ---
SARAH CONNOR
Sarah Connor from Terminator Genisys looks like she's ready to kick some ass in leather.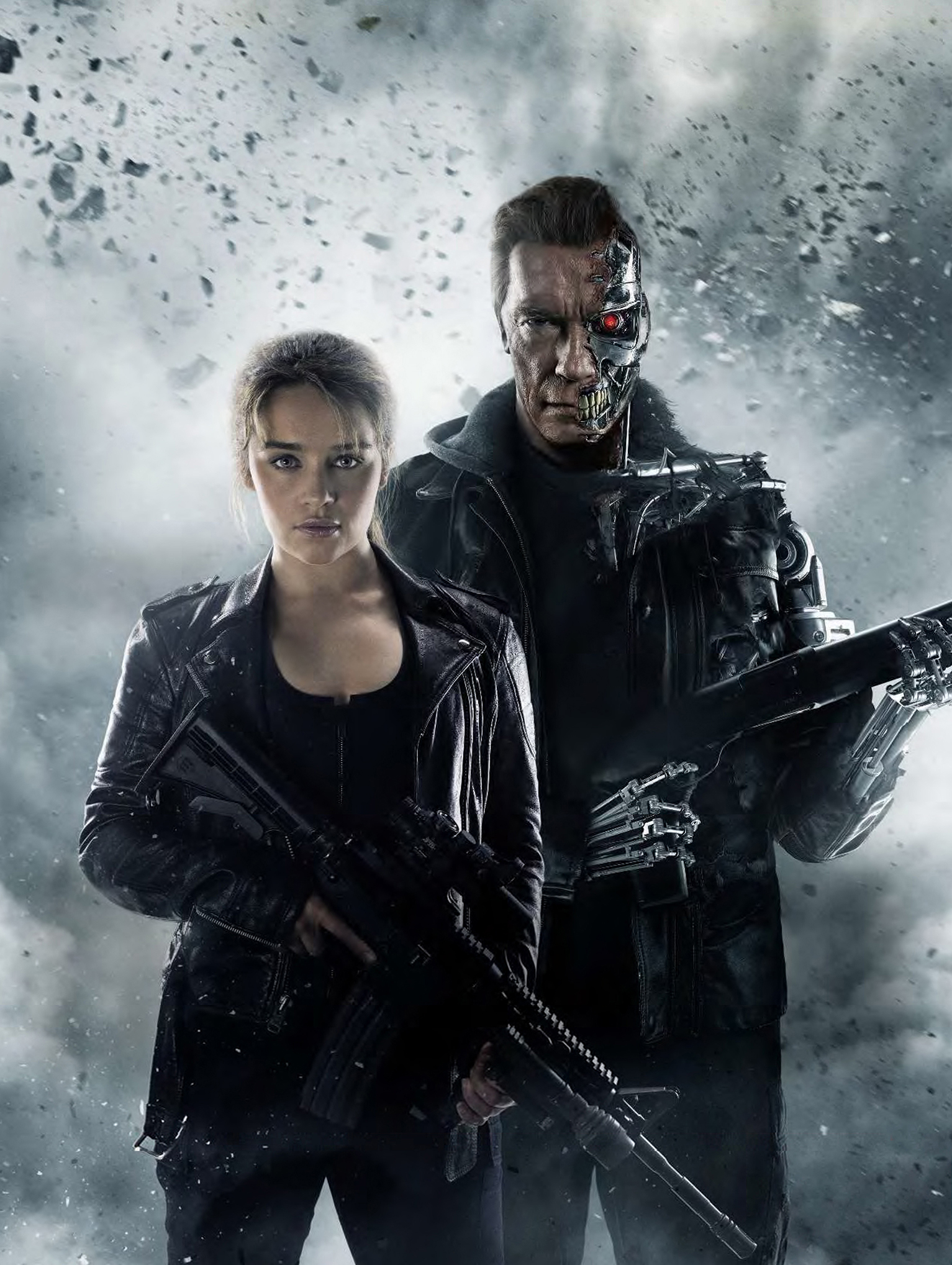 ---
WYNONNA EARP
NEW SCI FI CHANNEL SERIES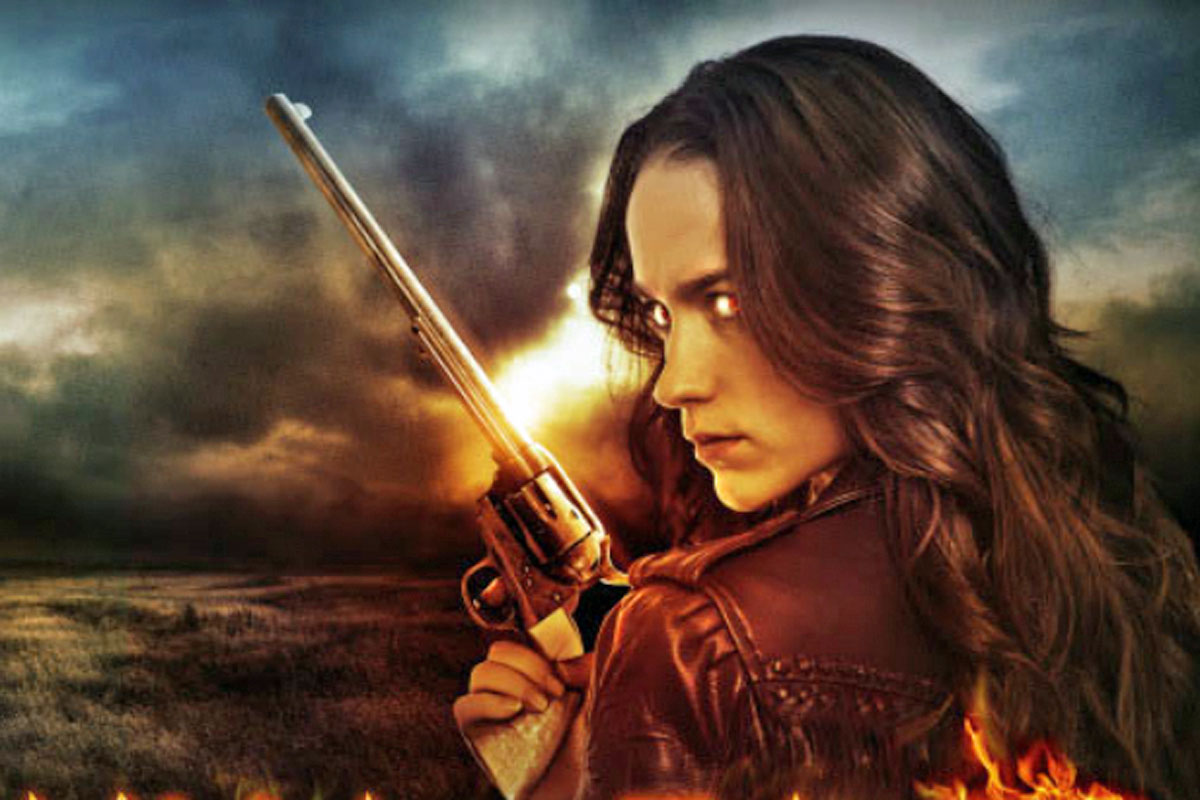 ---
LINKS
MARLON BRANDO
JUDAS PRIEST
STRONG WOMEN IN LEATHER
HEALTHY IDEAS ABOUT SEX