A METAL FASHION GUIDE
FROM
ROCKIN' RUBY
UNDERGROUND WEB WORLD'S MANAGING EDITOR
---
HIGHEST RATED METAL FASHION GUIDE ON THE INTERNET
---
---
NOTE: WE HAVE NO CONNECTION TO ANY OF THE STORES OR PRODUCTS LISTED HERE
THIS INFORMATION IS PURELY A SERVICE TO OUR READERS.
---
NOTE: WE ARE LOOKING FOR MODELS
AND OTHER CREATIVE PEOPLE.

FOR DETAILS CHECK OUR MODELS PAGE
---
SOME STYLES ARE ONLY AVAILABLE FOR MEN.
HOWEVER, WOMEN CAN WEAR MANY MEN'S STYLES.
SEE OUR NOTE ON BOOT SIZES FOR WOMEN AND MEN.
SEE ALSO OUR PAGE ON GREAT ONLINE STORES
BOOTS, LEATHER, METAL AND BIKER MERCHANDISE
CLICK HERE
---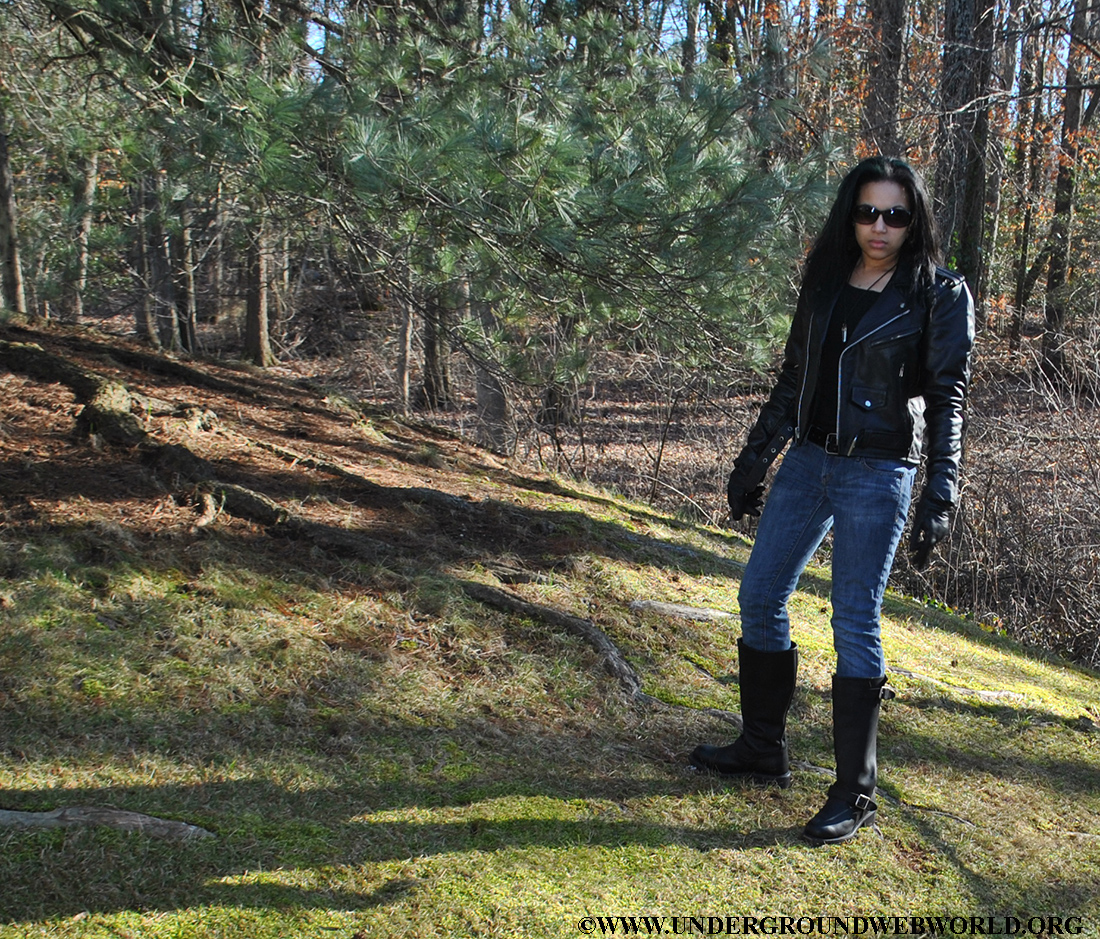 Basic Mens (Amazon) (Women can wear smaller sizes.)
Leather Up - Men's Classic Biker Jacket (Women can wear smaller sizes.)
AD TEC™ ENGINEER 17 " BOOTS-Jamin Leather
---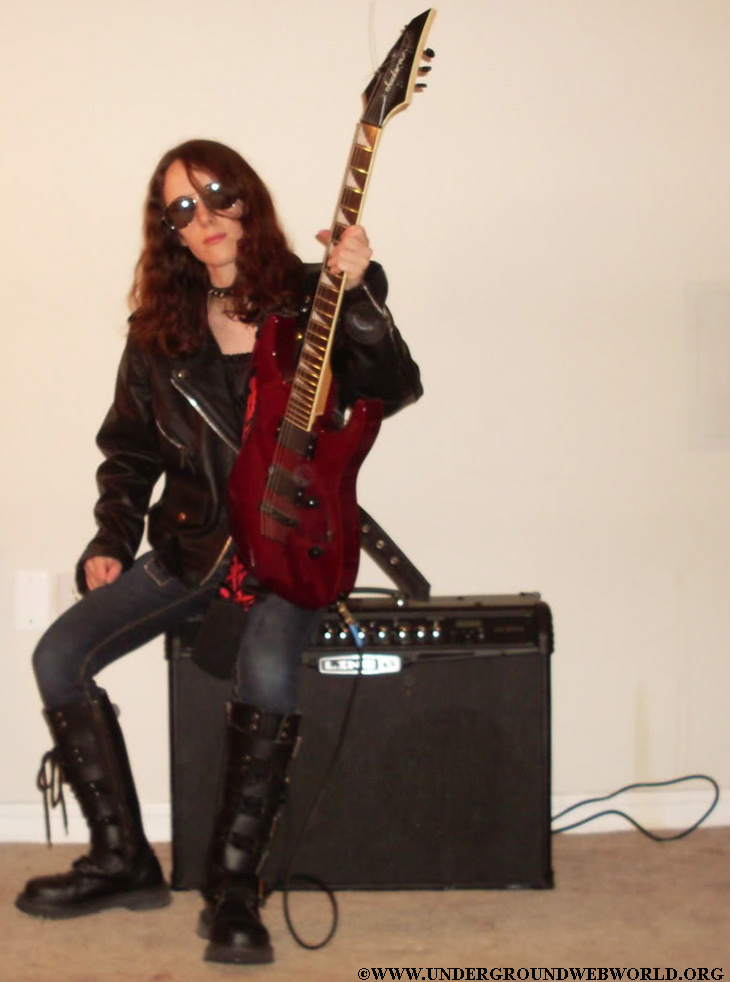 Classic Black Women's Biker Motorcycle Jacket
---
---

Carolina 8 Inch ST Insulated Logger Boots in Black (Mens)
---
---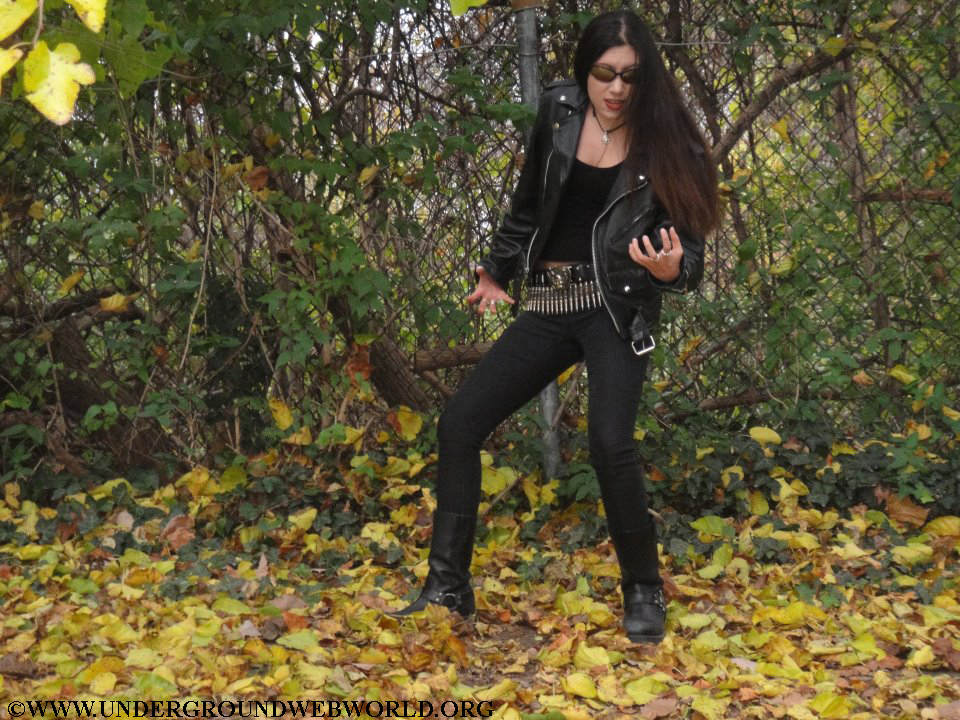 Ladies Classic Motorcycle Harness Boots
---
A note from Ruby:
We have received a lot of questions from our readers and friends around the world about fashion. Particularly in America, people are frustrated by what is available in stores.
As result, we produced this guide.
Boots and black leather biker jackets (the classic kind) have been the subject of most questions so this is where we are starting. We plan to expand it to other subjects covered on our general fashion page.
---
A WORD ABOUT BOOT SIZES
Most men's (U.S. size) boots can be worn by women. Women who are purchasing men's (U.S. size) boots are normally recommended to get boots that are two sizes down from their original shoe size.
If you are purchasing European boots, check an international conversion chart for your shoe sizing. See here: (International Shoe Size Conversion Chart)
Men's biker jackets can be worn by most women, sizes may vary. Double check your waist and chest size if you plan to purchase a men's biker jacket. Call store if necessary. We recommend Jamin.
If you have any suggestions please let us know at undergroundcall@aol.com .
---
DISCLAIMER: We have no commercial connection with any vendor listed here. We are not responsible for any commercial transactions between readers of this site and any vendors listed here.
This information is a public service for our readers.
---
---

Knee High Boots
Laces & Buckles
T.U.K. Unisex 18-Eye 4-Strap Zipper Boot
New Rock
Metal Plates and Buckles
Reaper Boots (Women / Men)
Chains
Pleaser Men's Disorder-402 Boot
Engineer (Knee High)
AD TEC™ ENGINEER 17 " BOOTS-Jamin Leather
Chippewa Engineer 17" Men's (Women's size - Go down two sizes)
Frye Engineer 17" Women's - Motorcycle Boots (Knee High) (Click on color for black)
Engineer Classic
General
Nana Black Overlay Pole Climber Boot
Dr. Martin's Black Industrial Greasy
Xelement Women's Black X29409 Performance Boot
TuffRider Tundra Fleece Lined Field Boot
---
Logger and Work Boots
Carolina 8 Inch ST Insulated Logger in Black (Men)
Georgia Women's 'Logger' Boots - Black
Carolina Boots CA1420 (Women)
Tall Logger Boots
---
Harness Boots
Ladies Classic Motorcycle Harness Boots
---
BIKER JACKETS
Note from Ruby: Yes... It is a real snake.

No... It is not included with purchase of jacket.
---
Men's (Women can wear smaller sizes.)
Leather Up - Men's Classic Biker Jacket
BASIC BIKER JACKET (Amazon) (Starts at 34)
Basic Mens (Amazon) (Starts at 28)
Women's
BASIC BIKER JACKET - Jamin Leather (WOMEN)
Angry Young and Poor - Women's Jackets Men's Jackets

SIDE LACE BASIC BIKER JACKET-Jamin Leather Mens (Fits most women)

Leather Vests
CHROMED OUT JACKET VEST-Jamin Leather Mens (Shoulders come out wide)
Motorcycle Leather Crop Halter Womens
---
OTHER BIKER MATERIAL

---
(See also our general page on fashion for more information and products with links to stores.)